Shop 4" x 6" Cards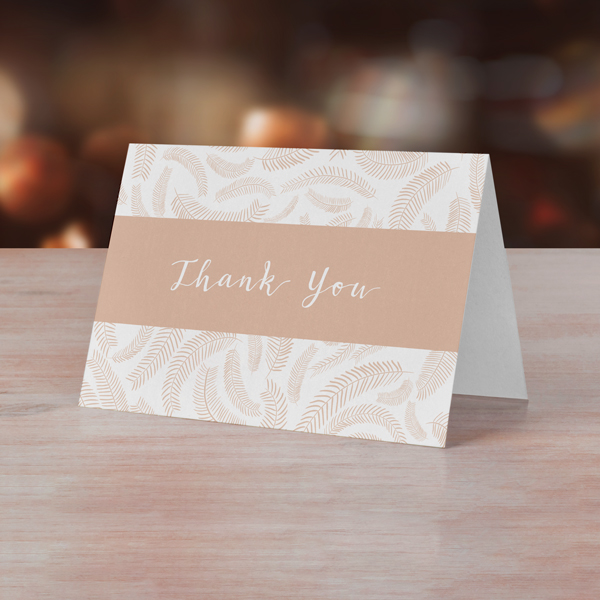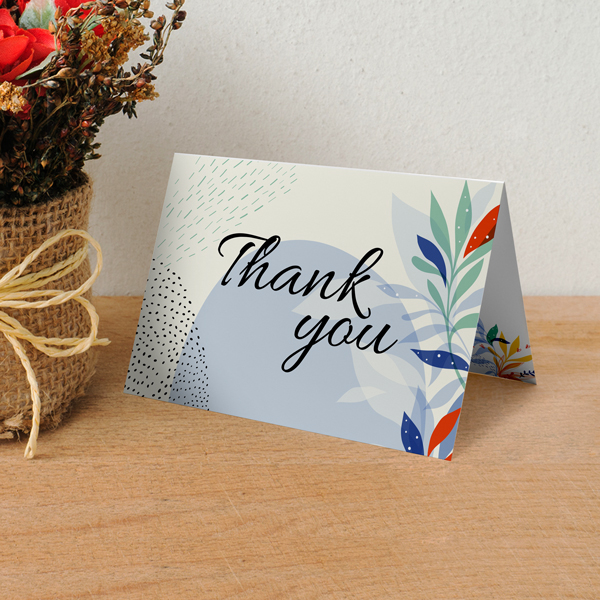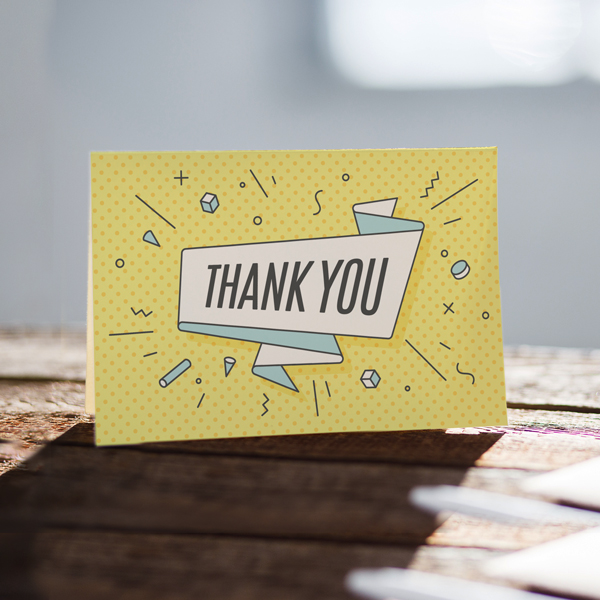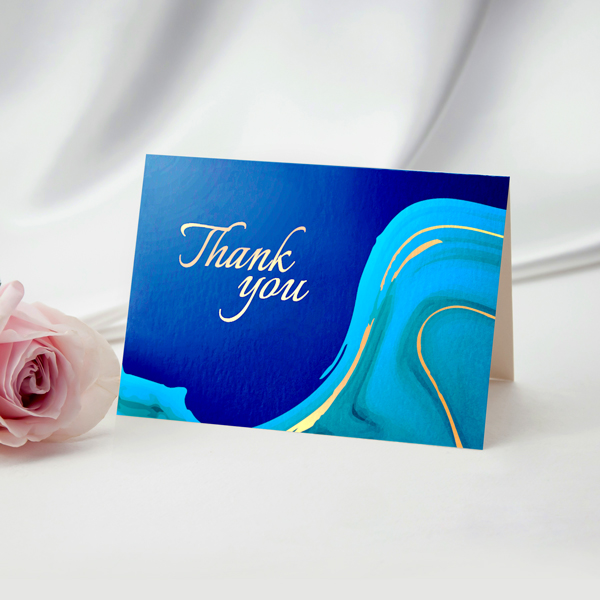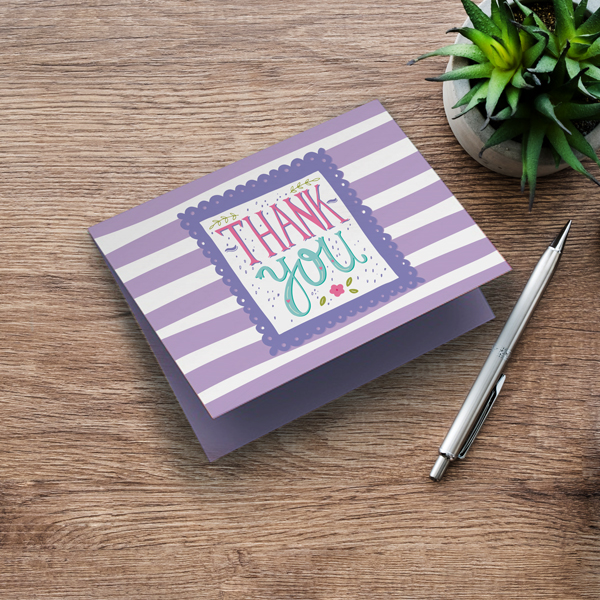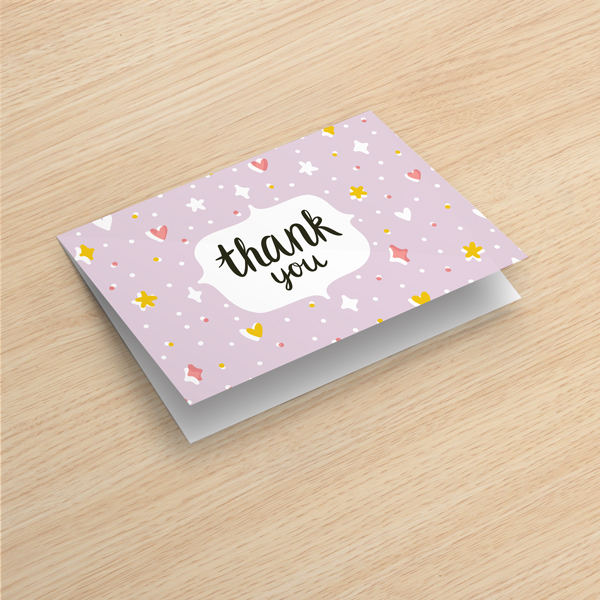 Shop 5" x 5" Square Cards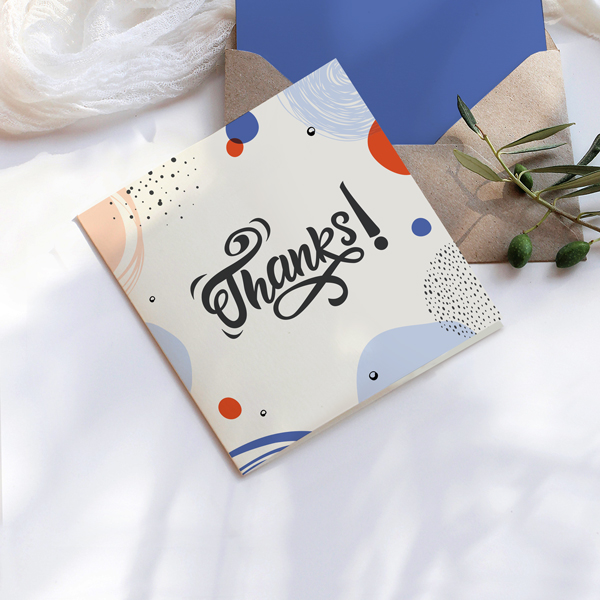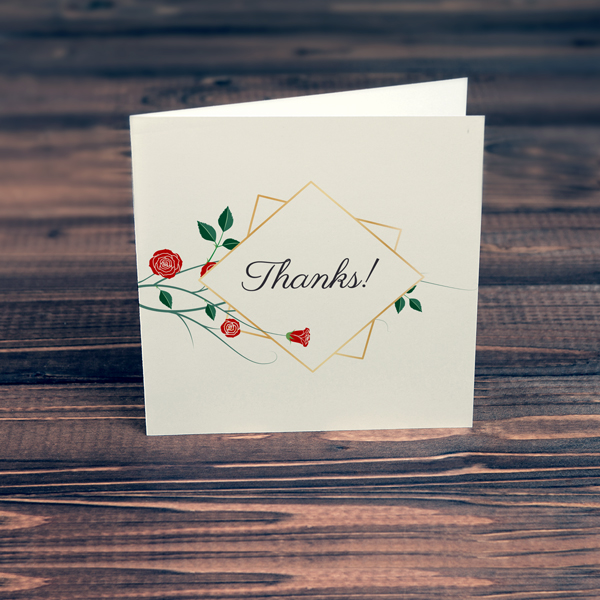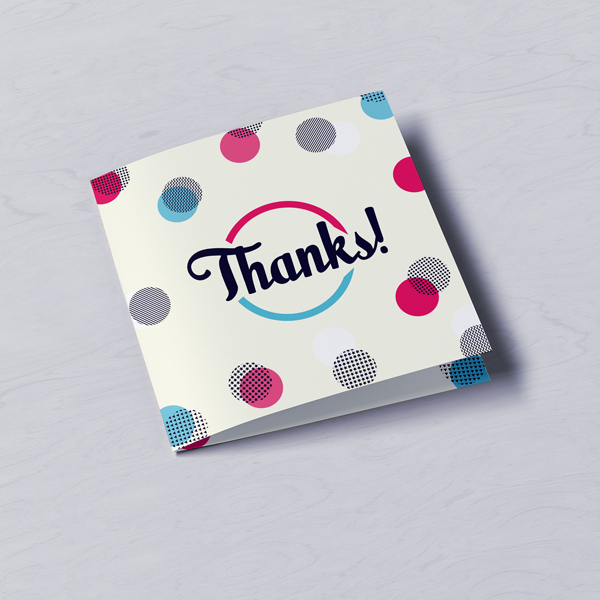 Shop 5" x 7" Cards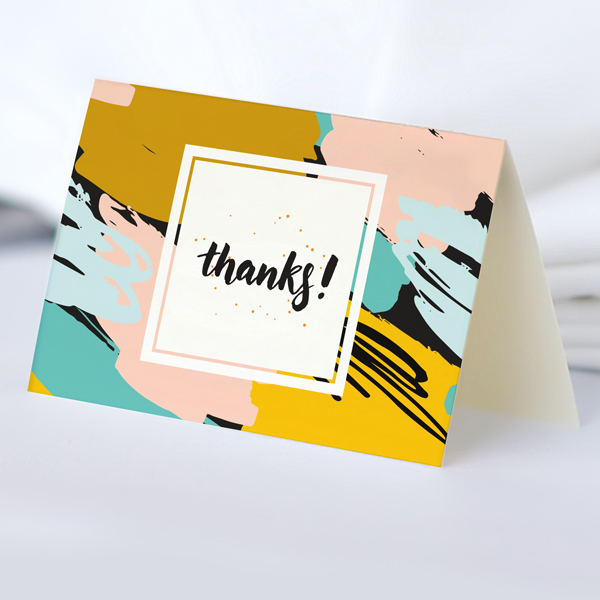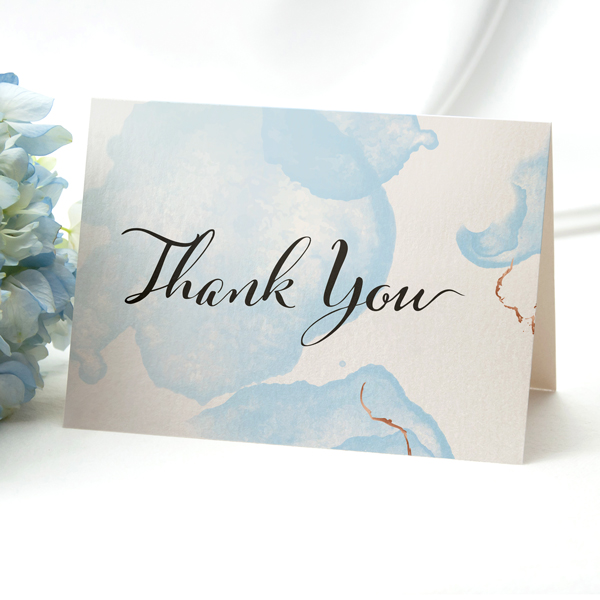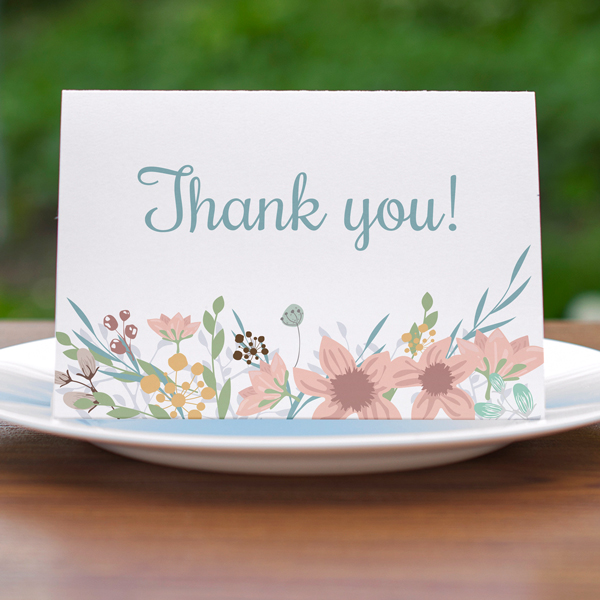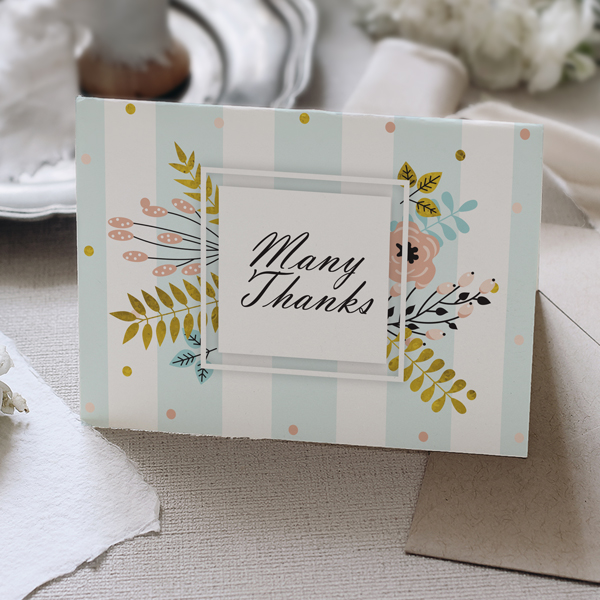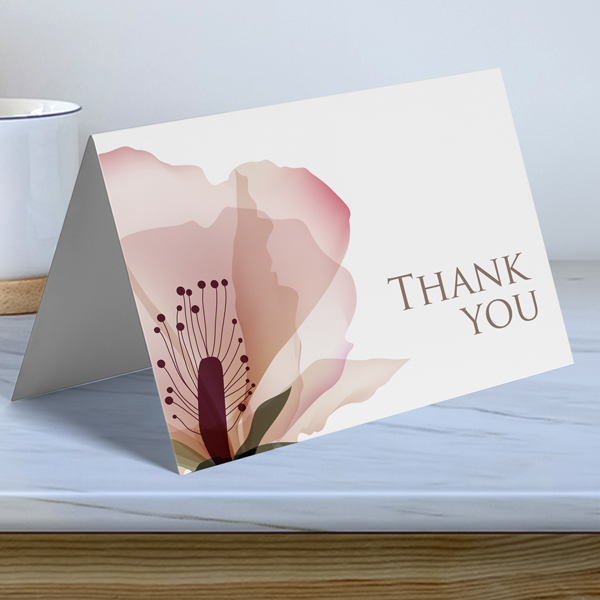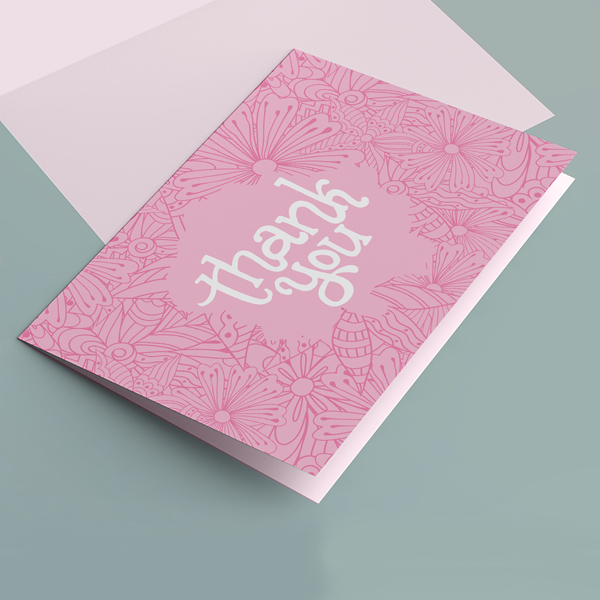 YOU MAY ALSO LIKE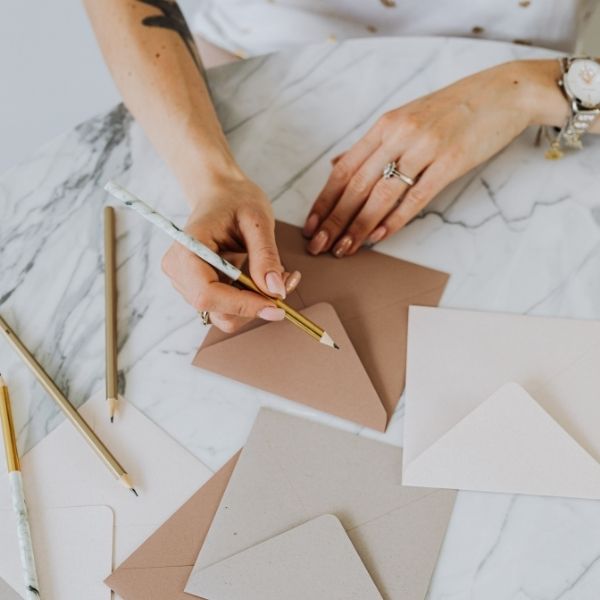 Custom Design Services
Our expert designers can create beautiful thank you cards personalized to your taste.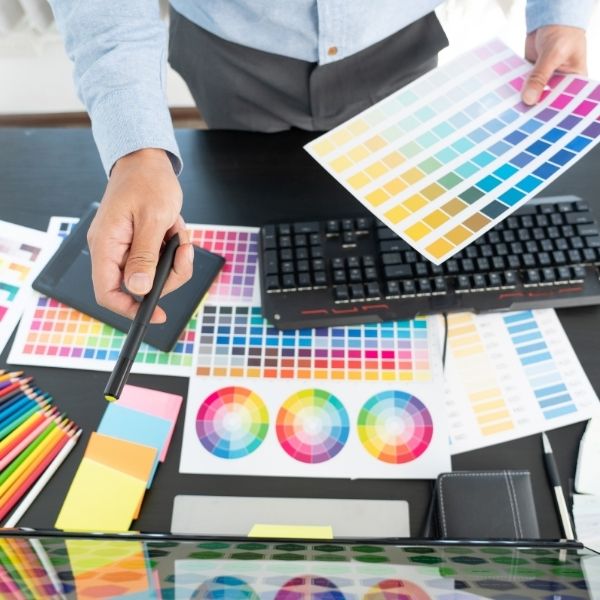 Frequently Asked Questions
Which paper stock should I choose if I want to handwrite my cards?
The following options are best for thank you cards with a writable surface: our 14 pt. uncoated stock, our 14 pt. glossy stock with high gloss UV only on the outside (front), or our 16 pt. matte cover stock.
Can I further customize the thank you card template?
Do these thank you cards come with envelopes?
Am I able to print my own designs?
How long will it take for my cards to arrive in the mail?
Say 'Thanks' with a Greeting Card
We believe the most convenient, yet heartfelt way to say 'thank you' is with a greeting card. Show your gratitude to friends, family, colleagues, acquaintances, and really anyone who deserves it with a custom designed thank you cards! Have you ever had to run to the store just to buy a last-minute card? You'll never have to worry about last minute trips again when you order thank you stationery in bulk from GPEPrint. We offer a variety of customizable templates in multiple sizes, including 4" x 6", 5" x 5", 5" x 7", and more. All of our templates contain no writing on the inside, so that you can handwrite your own message on each individual card. You can choose the paper stock that's best fitted for handwriting - 14 pt. uncoated, 14 pt. gloss (front ONLY), or 16 pt. premium matte. Whatever stock or size you end up choosing, these thank you cards will be admired by all who receive them!