Be productive with everything you do
Sizes:
11" x 17"
16" x 20"
24" x 36"
36" x 48"
40" x 60"

Materials:
9 mil 60/40 Perforated Window Film
White semi-gloss perforated film with black adhesive on back.
More Info:
For both company and personal use, window perfs render beautiful window displays. Two-way visibility is created by the perforated window film, enabling you to promote your business while keeping a view of the other side.
Apply only on glass surfaces.

Every perforated hole measures 1.5mm in diameter and takes up 40 percent of the canvas, which means that the remaining 60 percent will be printed with your custom message and image.

With window perfs, it's easy to get creative: add them to your storefront windows, offering a tinted view from the inside—also, a see-through effect from both the inside and outside.

The adhesive backer securely keeps up window perfs and is quick to remove and reposition, with no residue left behind.

Our window perfs are printed on digital printers using Eco-Solvent inks for a greener environment. A pigment and resin/glue are mixed with Eco-solvent ink, which enables the ink to stick to the surfaces required for outdoor use.

The number varies from as low as 1 to 100.

At a resolution of 150 dpi, you can upload them.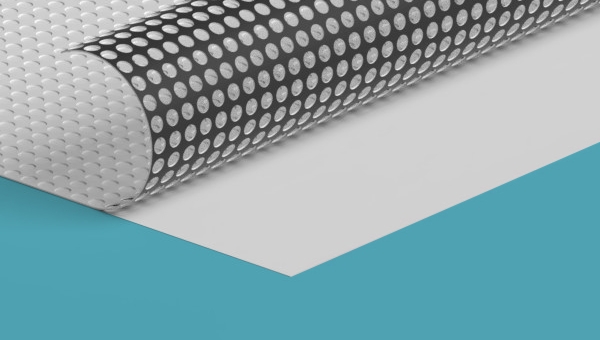 9 mil 60/40 Perforated Window Film is a white semi-gloss perforated film. Each perforated hole measures 1.5mm in diameter and takes up 40% of the canvas, which means your custom message and image will be printed on the remaining 60%. The perforation allows you to view through the material, making it a great advertising tool for both exterior and interior windows and store displays. Window perfs allow you to advertise while still maintaining visibility and an open feel. Your design will be printe...
Bleed: 0.125"
Resolution: 150 DPI
Color Mode: CMYK
File Formats: TIF, TIFF, EPS, AI, PSD, BMP, GIF, JPG, PNG, PDF
Max File Upload Size: 75MB
Instant Online Proof: An instant proof will be available for you to review and approve. If you select this option, you must check your files for errors, as GPEPrint will not provide you with additional proof.
Manually Processed, PDF Proof:
24 - 72 Hours (Excluding Weekends and Holidays). We will check your files and ensure they have the correct file specifications. If we find any problems with your files, we'll contact you, otherwise you'll receive a link to your PROOF to review within 3 business days.
Note: Prices include processing one set of uploaded files and creating a single proof. You can view the status of your order online 24/7 under "My Account."
If you have submitted a CD of your files, the proof turnaround will begin after we have received your CD. In addition, for all orders during the holiday season, we will be extending our proof turnaround time by 1 business day. Files not built correctly may delay the order.